Friday February 14th, 2014
   Ce n'est pas une défaillance de votre blog BD préféré, n'essayez donc pas de régler l'image. Nous avons le contrôle total de la publication : contrôle du balayage aléatoire, contrôle du balayage ridicule. Nous pouvons aussi bien vous donner une image floue qu'une image pure comme le cristal. Pour la minute qui vient, asseyez-vous tranquillement. Nous contrôlerons tout ce que vous allez voir et … euh … voir.
   Ce site est maintenant sous le contrôle du Comité Régional des Admirateurs des Patates qui assume pleinement ce hack sauvage.
Bien qu'oeuvrant dans le même but que les Patates, mettre au jour le quotidien de la looze universelle, et faire en sorte que vous puissiez chaque Lundi vous dire "non, non, je ne suis pas seul" ou "ouiiii, ça n'arrive pas qu'à moi" , ou encore " … mouarf, >< , hahaha, Lolz, xptdr, roflshipmdmp *" , nous pensons que la politique de recrutement et de ralliement des Patates est un peu molle de la frite.
Aussi Moe la Patate souffrira pour la cause, et restera en détention tant que ce site n'aura pas explosé sous les "Like" et les "+1" dans un torrent de bits déferlant sur la vague de l'interwebz ! C'est à vous de jouer, et il en va de votre intérêt tout d'abord pour ne pas avoir à supporter d'autres jeux de mots des années 90 comme le précédent, et ne pas que Moe ne devienne une Chips.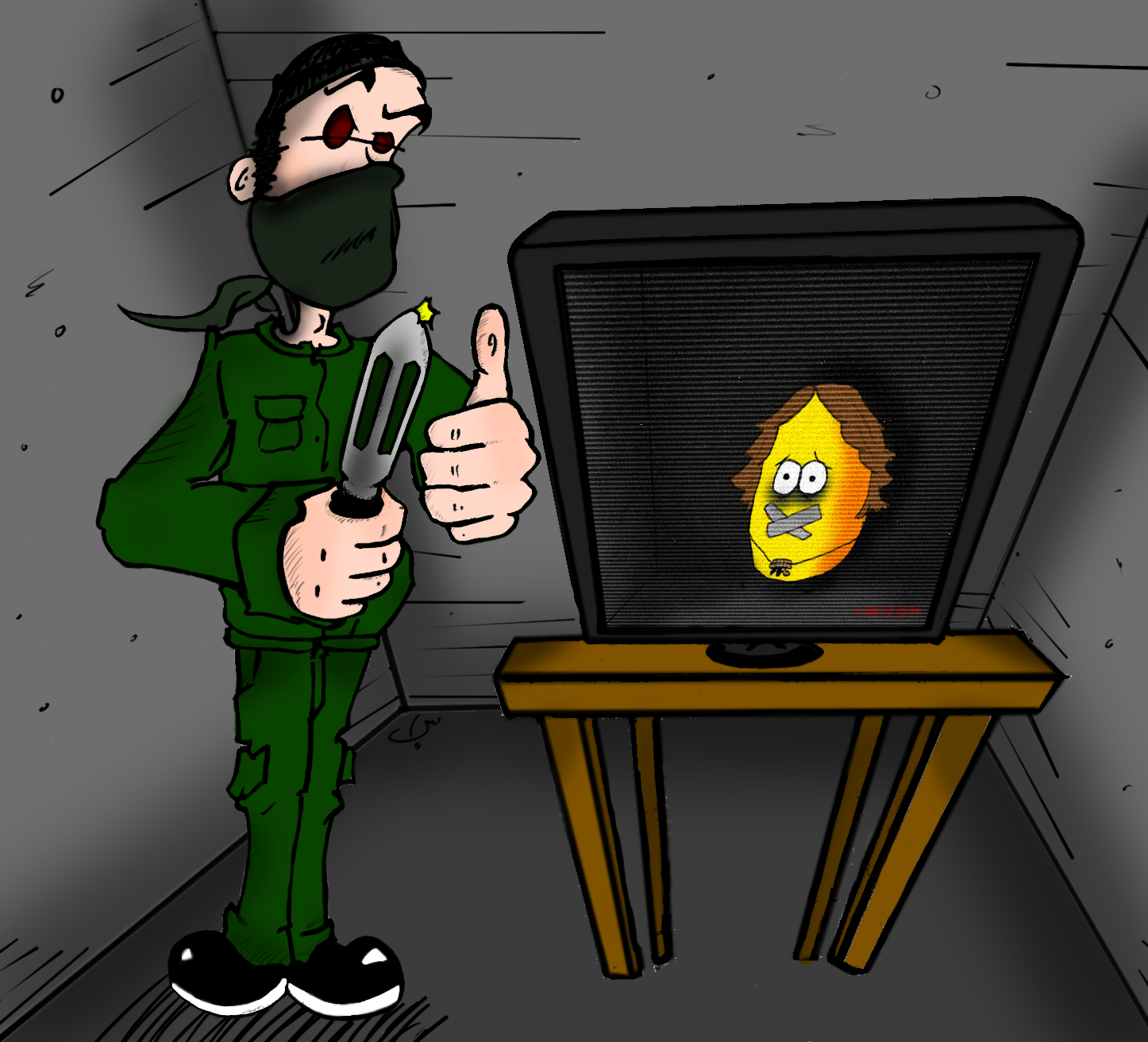 Nous ré-étudierons sa libération après … euh … hmm … 20

 de plus ! (Pour Google+ , on a eu beau chercher, on sait toujours pas trop comment ça marche donc … une patate spéciale sera dessinée pour celui qui trouvera comment promouvoir cette *$¨**£%*¨% de page qui stagne à 3 followers … )
A vous de jouer !
* rolling on the floor laughing so hard  peed on myself and destroyed my pants … pour le lectorat international que nous saluons partout chaleureusement !